The planet does need human help dealing with the amount of trash that gets tossed out. Beauty companies may be trimming their packaging, but there's one area in which you can make a difference; you can think about upcycling the empty containers from your beauty products. The less waste you send out to the landfills, the better. You also save yourself a few dollars.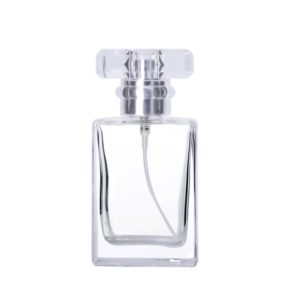 Use empty perfume bottles to diffuse essential oils
Perfume bottles are made of a special kind of glass that isn't easily recyclable. You can find a use for them, however. All you need to do is to clean them up, fill them with some essential oil you like to perfume your rooms with, and stick a couple of diffuser sticks in the bottles. If you have a spray bottle, you can use that as well. You can dilute essential oils with distilled water, fill one of those bottles up, and use it to freshen up your linen.
Your empty cream jars can hold your toiletries
Most jars used by the beauty companies to package serums and creams are high-quality plastic. They do not leach chemicals. You can use these small bottles to hold travel-size quantities of shampoo and sunscreen the next time you take a trip. You need to do the refilling yourself. You can also use contact lens cases to pack travel toiletries.
Use your lip-gloss tube to let your children have fun
Children love playing with grown-up makeup. To make sure they don't get into your stuff, use empty lip-gloss containers and applicators when they want to have some fun. All you need to do is to pack the tube with washable, non-toxic kids paint. They can even use the applicator to have some more fun with the paint. Your children can think they are playing with makeup but not waste the actual thing.
Most deodorant containers are made of multiple kinds of plastic. Correctly recycling them can be very difficult. Upcycling makeup containers, then, is that much more important. One part that's easy to use is the center and the stick. When you pull the stick out, the container is the perfect size to store loose change. You can carry it around in your purse, or keep it in your car. You'll never run out of quarters.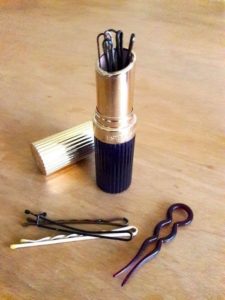 Use lip balm tubes for bobby pins
Lip balm tubes are usually made out of a kind of plastic called polypropylene. They are recyclable, but it's still important to use them as much as possible before you toss them.
They can be the perfect size to hold bobby pins. They can go in your purse or your makeup drawer. You'll never have to fumble around for bobby pins again.
If you always tossed out makeup empties, it can take some getting used to, preparing to reuse them. When you do the responsible thing, however, you will come away feeling good about yourself.